Connect Google Hotel Ads, TripAdvisor and Trivago
Metasearch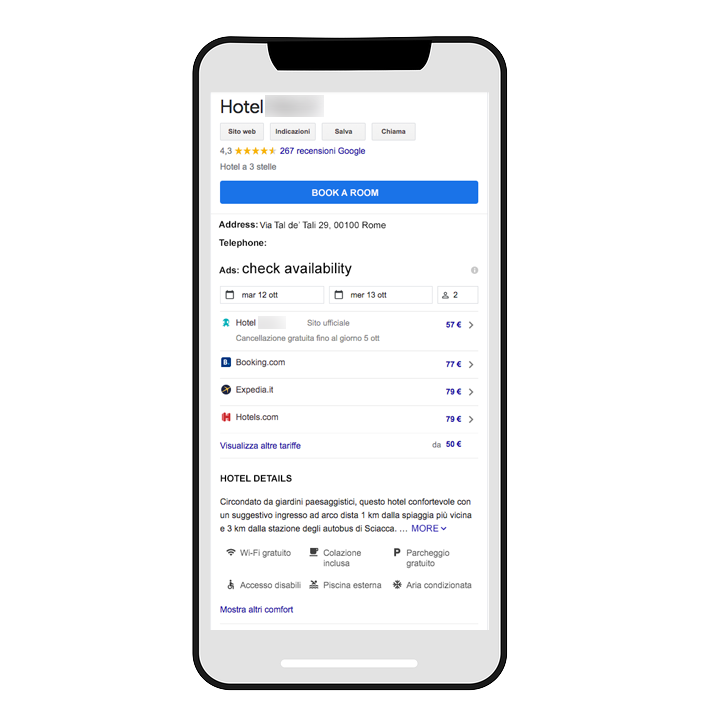 Do you wish to enhance your business with Octorate?
Connect the main metasearchers
Connect your property to the main metasearchers, increase your reservations and optimise your advertising investments
Manage your ranking on the metasearchers and increase your visibility online
Check your campaigns' productivity and achieve your sales targets
Increase your sales online
With Octorate you can connect the main metasearchers: Google Hotel Ads, Trivago, TripAdvisor
These online platforms increase your visibility: millions of users will find and choose your property online
The direct connection with Octorate allows to optimise your advertising investments, by lowering costs and fostering customers' loyalty
It is a research platform gathering information on prices and availabilities of accommodation facilities. This allows travellers to compare the offers on different online sale channels, including the official website of your property.
Octorate is connected to the main Metasearch:
Many users choose to purchase on metasearchers as they offer the opportunity to compare prices, conditions and availabilities. Moreover, the metasearchers platforms allow to show the outputs on the portals and services that the user most frequently consults, such as Google organic search, Google maps, TripAdvisor reviews. Trivago as well is a search engine used by travellers to find special offers and rates
Don't miss the opportunity to be found by millions of travellers and take full control of your property online, through sales' disintermediation and diversification
Octorate Channel Manager allows you to manage the main metasearchers
Choose the channels where you want to sell your rooms and start now the free trial offered by Octorate!
TOP CONVERSION RATE AND VISIBILITY
GOOGLE HOTEL ADS
GOOGLE MY BUSINESS, GOOGLE HOTEL FINDER, GOOGLE MAPS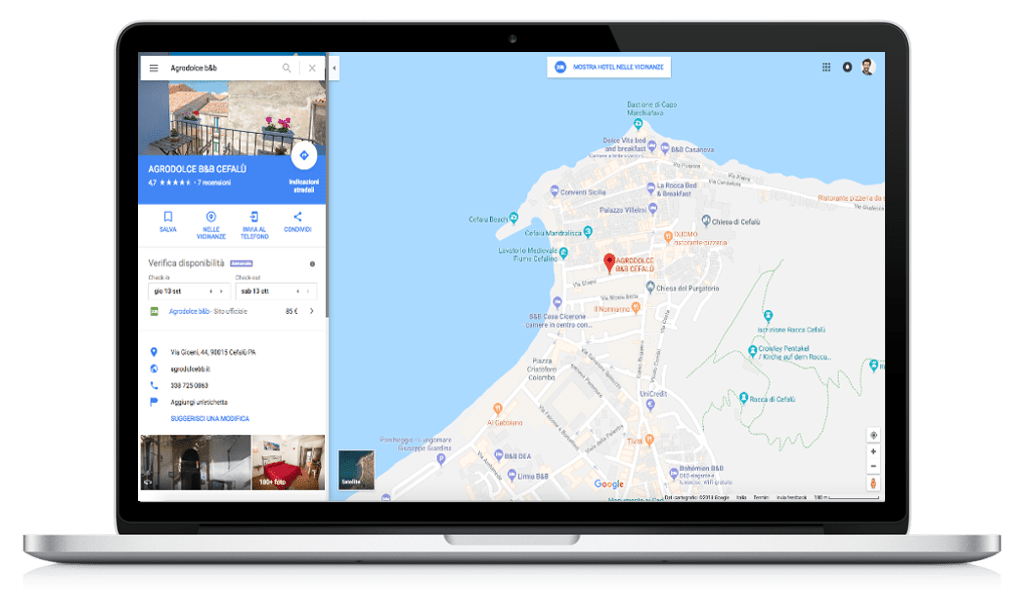 Be anywhere your guests are
Google Hotel Ads presents your property on Google.com and on Google Maps, accessible on PCs, tablets and mobile devices
Travelers will see your announcements when they surf the net to book a property featured as yours
You will not pay any fee until you do not want to appear on first positions (After similar moves for Shopping and Flights, Google has made hotel listings free)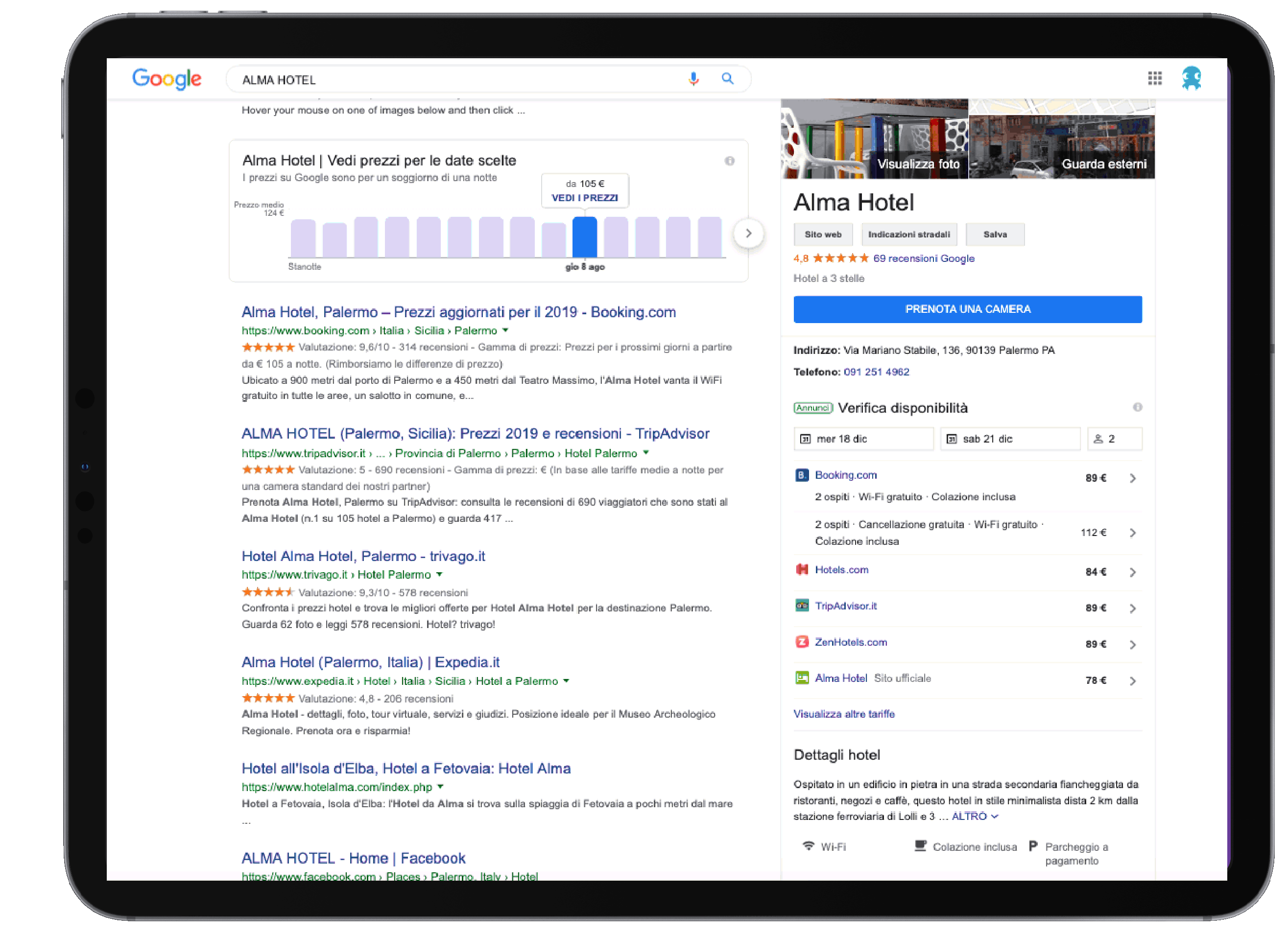 You will have full control, from the first clic to the checkout
With Google Hotel Ads, guests will book directly from your website's Booking Engine EVO
You will therefore manage all the stages of your relation with the customer, from the very first clic to the reservation

DETAILS THAT MATTERS
TRIVAGO
1,4 BILLION VISITS PER YEAR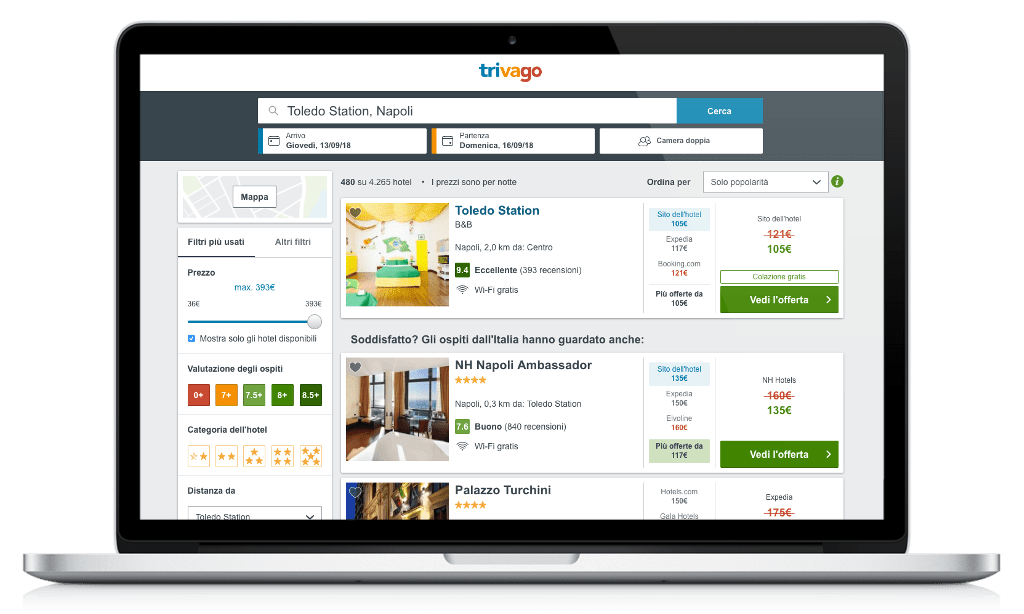 Paying attention to details
The more you provide detailed information on your property, the simpler will be for your potential customers to find you. Pay attention to the contents on your website and on your Booking Engine Evo. Create an interesting profile to make it appealing for users, add contacts, high-resolution photos, a complete lists of services and captivating descriptions
On Trivago, reputation is a key factor for travelers who want to choose an hotel and it is scored in numbers. Trivago Rating Index shows your score to users, according to the online reviews you received. Satisfied guests are encouraged to leave positive comments on many sites: this will increase your score and as a consequence your reservations

INCREASE YOUR RESERVATIONS
TRIPCONNECT – TRIPADVISOR
OCTORATE IS A CERTIFIED PREMIUM PARTNER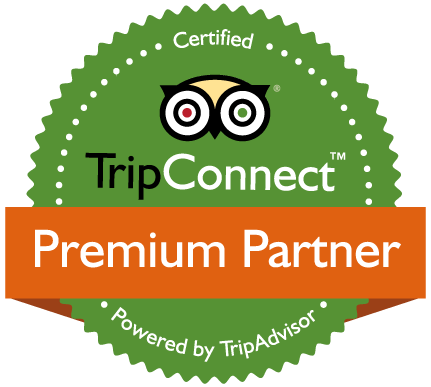 Bring travelers to your website
Travelers can consult your property's prices and availabilities directly on TripAdvisor. You will receive high-quality web traffic from TripAdvisor and convert it into reservations with your Booking Engine EVO
Octorate is a certified Premium Partner with TripAdvisor
Only Premium Partners can offer the option Instant Booking on TripAdvisor, allowing to easily increase gains with a simple commission model based on completed stays. Premium Partners can offer additional functionalities as TripConnect CPC campaigns and Reviews Express
The certificate ensures the connection to API TripConnect: Codified, Tested and Approved by TripAdvisor

Show direct rates and availabilities

Receive simple and quick direct reservations

Check acquisition costs

Access the main profit monitoring services